Monday, November 13, 2006
Argh, just came back from.. Simei.
Yepps, Simei's Pet Safari.
Now's like 5.42?
We headed to the Prudential Insurance thing in the morning, about 11am?
Yeah, & daddy was buying insurance.
And I was sitting there, reading Her world, ft. Jolin Tsai.
I flipped and flipped the pages, and suddenly saw this handsome ah-moh!
Awwwww, he's sooooo shuaiii.
He's a latin dancer(:
But I forgot his name!! >:(
OK relax, back to where I'm talking about the insurance..
So my daddy bought this insurance..
For example, when he ( touch wood choy choy ) die,
then my brother & i would get a sum of money.
When my mum heard about this, she too, wanted to buy it.
She everytime say she going to die =.=
Then I was really very angry la,
I mean, why are they looking at the negative side..

When I was young that time,
I always thought that my family & i were going to live forever..
Yeah, & then one day, I was sleeping in the middle of the night,
when i suddenly woke up.
I don't know why and I started crying.
My cries woke up my family and then they asked me what happened.
I said " We are not going to live forever liao.. We are going to die one day.. I don't want anyone to die!! "
Lol, that was... lame.
Anyway, it happened long long time ago.

Back to where I was..
Yup, & my brother and I took some pictures of ourselves & the scenery when we were going there.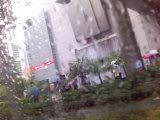 Raining~~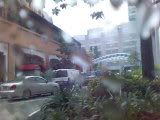 Old shops, cute aren't they?



Tell you that it was raining, thank god i was in daddy's car.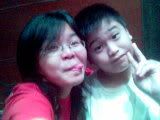 Stupid faces! Took this in the lift, lol.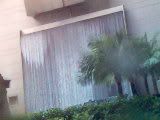 I love this! it was like a waterfall though(:



He insisted on making a stupid face, so i just keep my face normal(: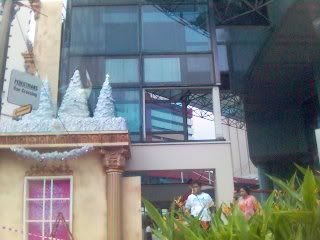 They were preparing for Christmas. Isn't it too fast?



Okay, that's the floor. Shiny isn't it?



Stupid lamp-post.



Unique windows! :D



fort canning(: But what's up with the white thing on the right hand side? ... Uh oh.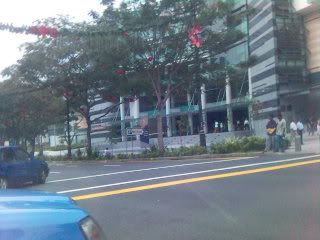 Busy street.



Part of china town(:



Church, no offence but it does look like some kind of cemetery.



biggest national library.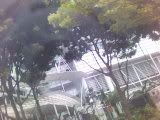 those stupid trees blocked it, so can't really get a clear view of it



stupid trees.



police car. i dont know why i took a pic of it though.



a unique building!:D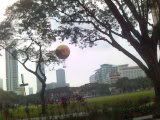 DHL's BALLOON! :D



Unique building, made of rocks.


Then, we headed to Simei for lunch.
We had our lunch under the MRT station, Pick&bite.
yeah, those small and cute shops.
I love some of the food there, except the half-boiled eggs.
I ordered it, and those eggs haven't even been boiled at all.
But i love the kaya+butter toast bread!
It was sooooooooooooooooooooooooo delicious!

Hahas, after consuming our food there, we headed to Pet Safari.
I love maltese! :D
I want to buy LA.
but my daddy say dun want LA.
oh hell LA.
lol, anyway, here's some of the pictures that i took at Pet Safari.



Maltese puppies ROCKS!



Shih Tzu puppies aren't bad either((:



They looked at me! Omg, SO CUUUUUUUUUUUTEE!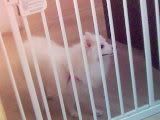 I hate these kind of dogs, can't be bothered to know their breed.

Yeah, thats all..
Though I've been begging my daddy for a maltese..
He'll never ever buy it for me.. sigh..

ANyway, here's a picture of my SDO character..



And my very own Ragnarok GM (Game Master) which is me((:



hehes(:
That's all for today .
tatas~